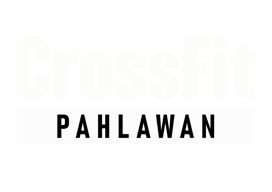 CrossFit Beginner
Are you new to the world of fitness and looking to embark on a journey towards a healthier, stronger you? Our CrossFit Beginners Program is tailor-made for individuals like you, who are ready to take their first steps into the world of exercise. Whether you're a complete novice or someone with minimal workout experience, our program is designed to guide you through every step of the way.

Expert Coaching
We understand that stepping into a CrossFit gym for the first time can be overwhelming. That's why we provide you with a dedicated and experienced coach who will be there to support you throughout your entire journey. You don't need to worry about figuring out the right techniques or movements – our coach will break down each exercise into manageable steps, ensuring that you learn with precision and confidence.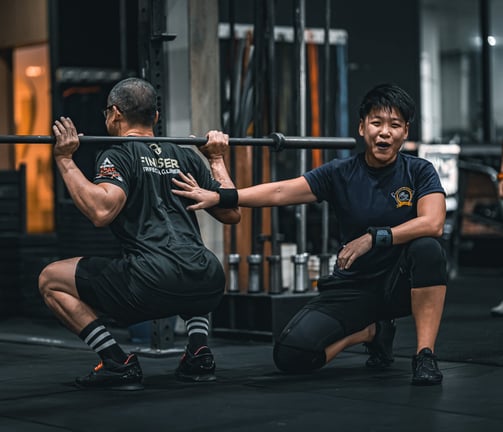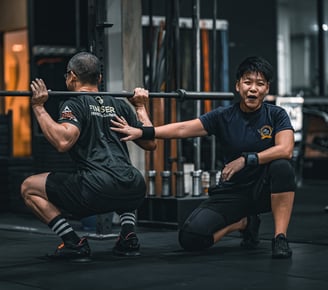 Backed by CrossFit Expertise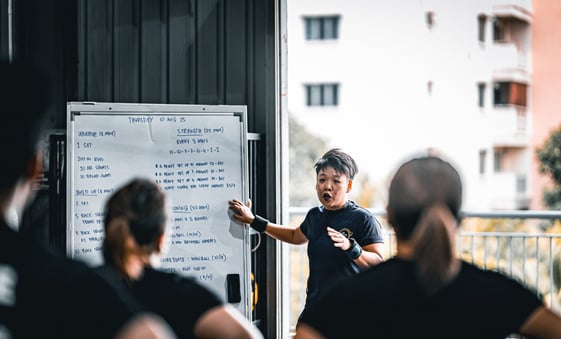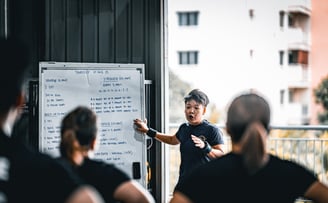 Our program follows the CrossFit Affiliate Programming for beginners, a regimen developed by CrossFit experts at HQ. This means you're not only receiving guidance from our skilled coaches but also benefiting from a program that's been crafted to deliver optimal results for beginners. We've combined the CrossFit philosophy with our own expertise to create a program that sets you up for success from day one.

A Comprehensive Approach to Fitness
The CrossFit Pahlawan CrossFit Beginners Program is built around three essential modalities: Cardio, Gymnastics, and Weightlifting. Our approach is centered on building a strong foundation that will serve as a launching pad for your fitness journey. From mastering basic movements to gradually progressing to more intricate exercises, we're here to ensure you develop the skills and confidence you need to succeed.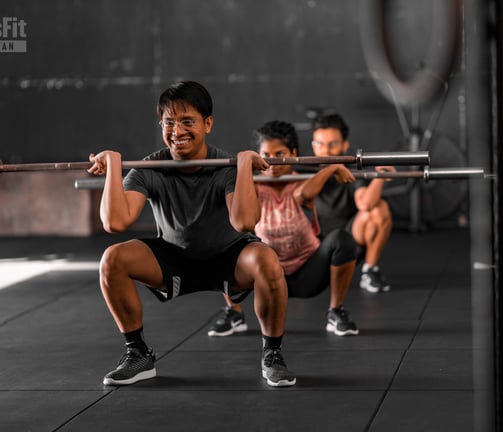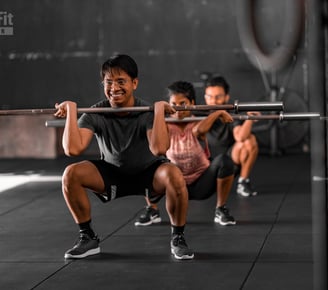 A Structured Path to Success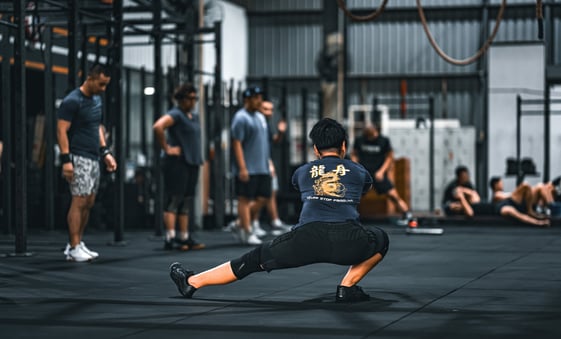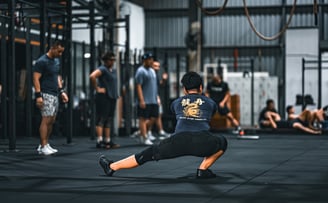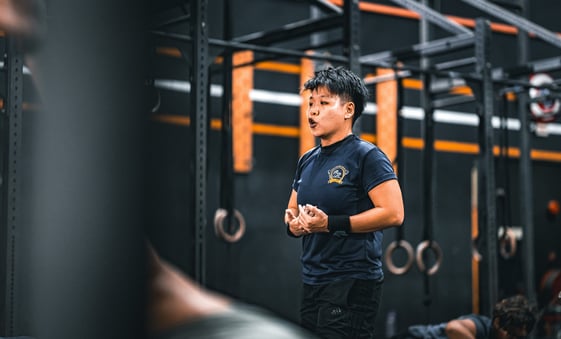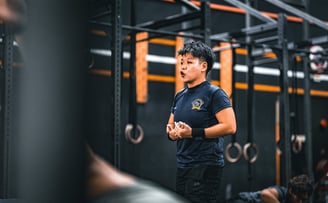 To ensure you get the most out of your time with us, our classes follow a structured format:
Warm-up: We kick things off with a dynamic warm-up that readies your body for the challenges ahead.

Mobility and Stretching: Enhance your flexibility and range of motion through targeted exercises that contribute to injury prevention and improved performance.

Foundation: Delve into the fundamental techniques that are the building blocks of functional training. Our coaches will guide you step by step, ensuring you're learning the right way.

Strength Workout: Engage in exercises designed to boost your strength and power. As you progress, you'll witness your physical capabilities expanding.

Conditioning / HiiT Workout: Elevate your endurance and push your limits with high-intensity interval training. This segment of the class is where you'll truly test your mettle.

Cool Down: We wrap up with calming exercises that aid in your body's recovery, leaving you feeling refreshed and revitalized.

Flexible Schedule Tailored to Your Lifestyle
At CrossFit Pahlawan, we understand that life is a bustling journey with varying schedules. That's why we've crafted a versatile schedule that caters to a broad spectrum of preferences. Whether you're an early riser or a night owl, a weekday warrior or a weekend champion, we've got you covered. We're committed to being there for you whenever you're ready to take on the challenge. With our doors open 7 days a week, you have the freedom to choose a time that seamlessly aligns with your daily routine.
MONDAY TO FRIDAY
Morning Sessions: 6:00 AM, 7:15 AM, 8:30 AM
Evening Sessions: 5:15 PM, 6:30 PM, 8:00 PM
SATURDAY & SUNDAY
8:30 AM & 11:00 am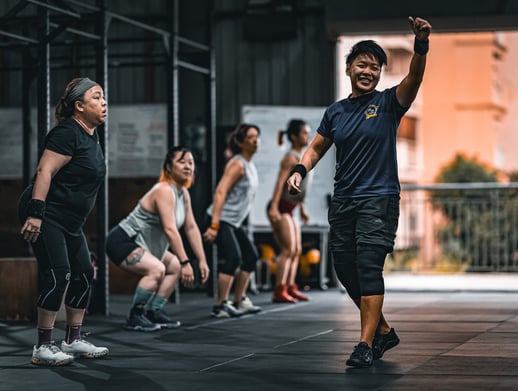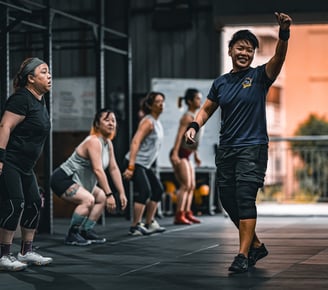 Affordable Pricing, Incredible Value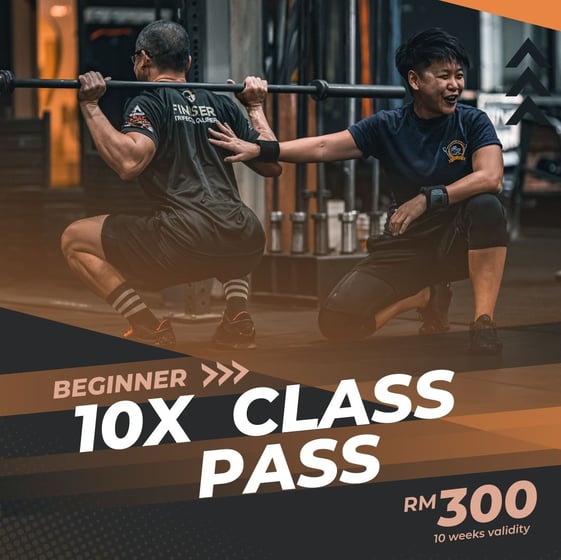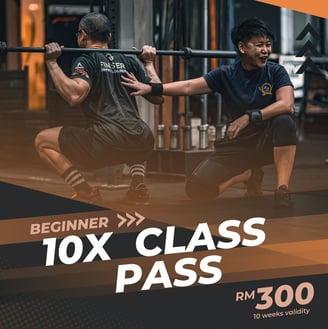 Join our CrossFit Beginners Program for just RM300 and experience 10 dynamic sessions, each focusing on different movements. These sessions are your stepping stones to seamlessly transition into our regular CrossFit classes.
With a 10-week validity, you have the freedom to pace yourself – whether once a week or daily. Every session is unique, ensuring you'll have diverse and enriching experiences.
Ready to begin? Sign up below, create your account, and proceed to checkout. Then download our app, where you can conveniently book your classes.