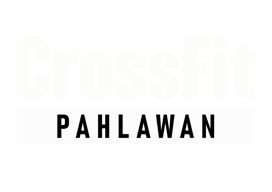 CrossFit Affiliate Programming (CAP)
CrossFit Pahlawan proudly presents the CrossFit Affiliate Programming (CAP), a transformative program designed specifically for those who have graduated from our beginners' program and are ready to take their fitness journey to the next level. Whether you're a regular CrossFitter or an advanced enthusiast, CAP is your path to mastering your physical potential.

Guidance by Professionals
In CAP, you'll continue to experience the personalized attention you've come to love. Our experienced coaches are dedicated to refining your movements down to the smallest detail. No need to fret about technique or form – our experts will guide you through each step, ensuring you perform at your best.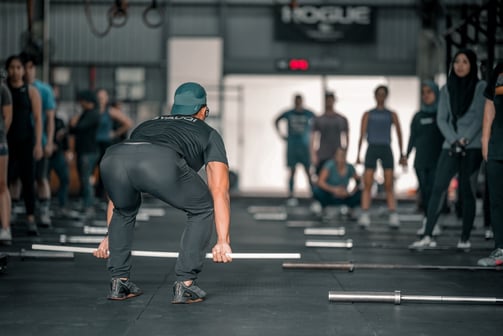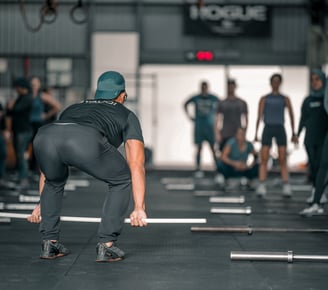 Backed by CrossFit Expertise
Our program follows the CrossFit Affiliate Programming, a regimen developed by CrossFit experts at HQ. This means you're not only receiving guidance from our skilled coaches but also benefiting from a program that's been crafted to deliver optimal results. We've combined the CrossFit philosophy with our own expertise to create a program that sets you up for success from day one. This renowned program guarantees a workout experience like no other, setting the bar for excellence in the fitness world.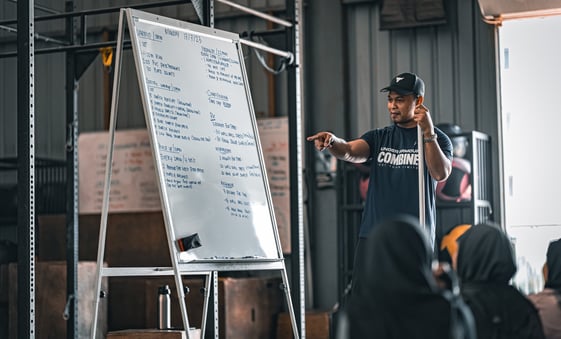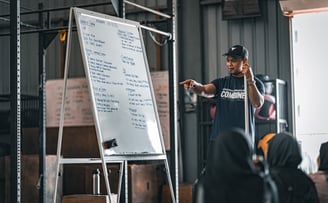 Conquering the Cardio, Excelling in Gymnastics, and Mastering Weightlifting
At CrossFit Pahlawan, we're all about embracing challenges and achieving greatness. Our CrossFit Affiliate Programming (CAP) is meticulously designed to help you conquer the world of cardio, excel in gymnastics, and master the art of weightlifting. With our expert coaches by your side, you'll embark on a transformative journey that pushes your limits and propels you towards your fitness goals.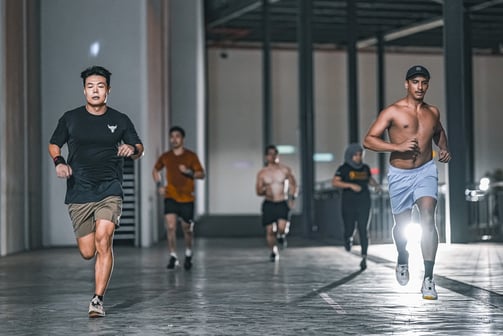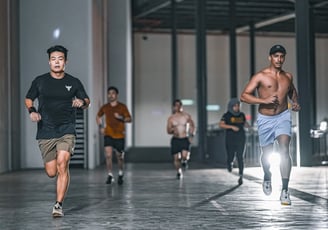 Cardiovascular Triumph
In CAP, cardio becomes your ally, not a hurdle. Our program is crafted to enhance your cardiovascular fitness, boost endurance, and elevate your overall stamina. Through dynamic workouts and focused training, you'll experience the exhilaration of conquering the cardio domain.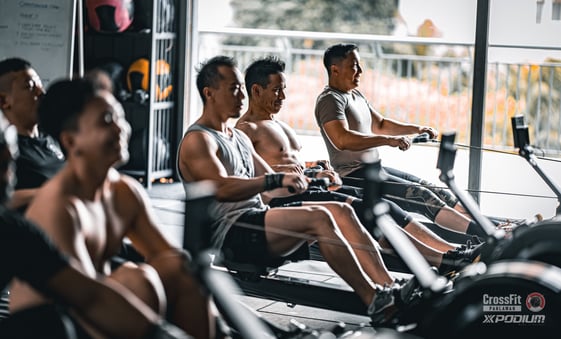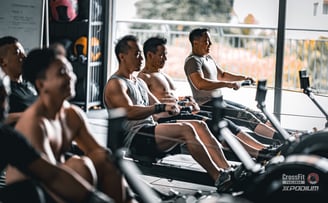 Gymnastics Excellence
Gymnastics movements may seem complex, but with our guidance, you'll rise to the challenge. CAP is your gateway to mastering gymnastics techniques, from bodyweight movements to advanced skills. Our experienced coaches break down each step, ensuring you build a foundation of strength, balance, and coordination.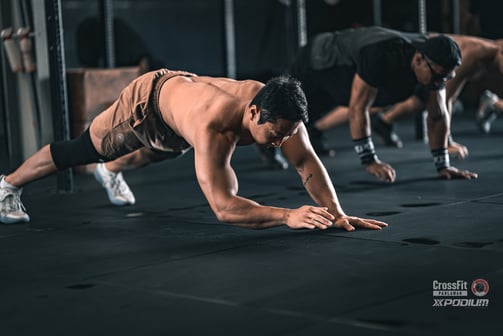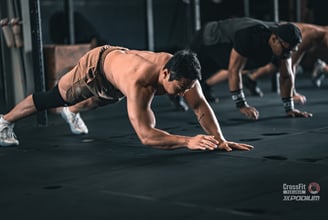 Weightlifting Mastery
Weightlifting is an art form, and CAP is your canvas for mastering it. Our program is designed to help you develop power, technique, and confidence in weightlifting movements. From cleans to snatches, you'll refine your skills under the guidance of our skilled coaches.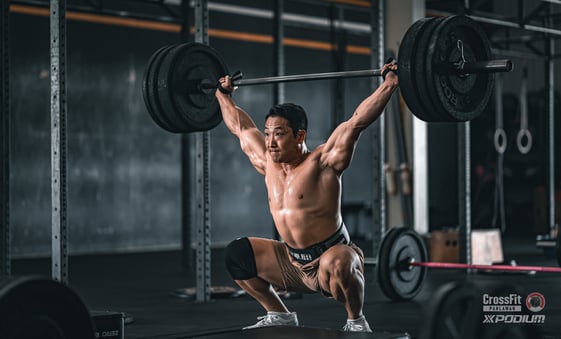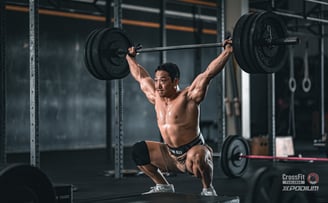 A Tailored Class Structure for Optimal Gains
Experience a class structure that's meticulously designed to deliver exceptional results:
Warm-up: A dynamic introduction that primes your body for the session ahead.

Mobility and Stretching: Targeted exercises to enhance flexibility and range of motion.

Skill Workout: Delve into the finer aspects of skills like gymnastics and weightlifting.

Strength Workout: Engage in exercises designed to amplify your physical prowess.

Conditioning / HiiT Workout: Push your limits and elevate endurance with high-intensity intervals.

Cool Down: Conclude the session with calming exercises that aid recovery.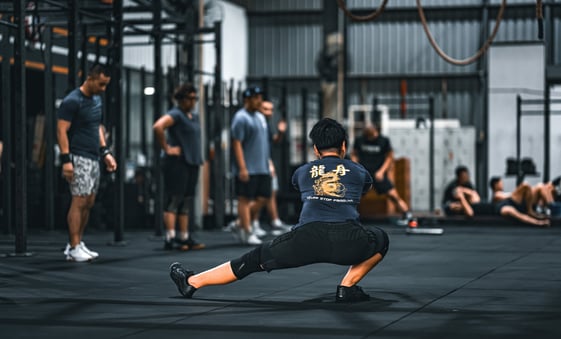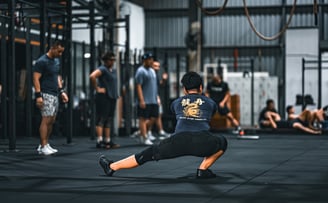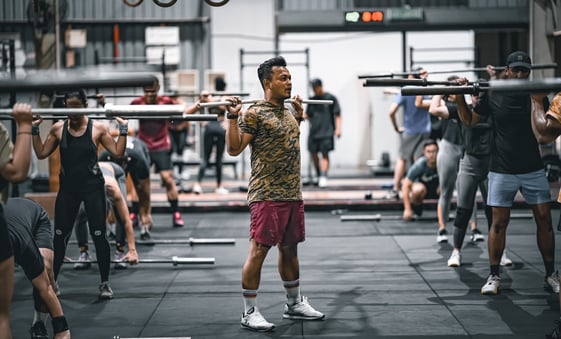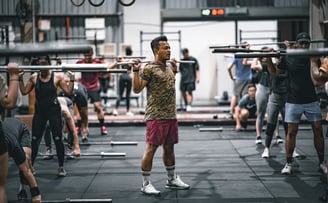 Flexibility to Fit Your Lifestyle
At CrossFit Pahlawan, we understand that life is a bustling journey with varying schedules. That's why we've crafted a versatile schedule that caters to a broad spectrum of preferences. Whether you're an early riser or a night owl, a weekday warrior or a weekend champion, we've got you covered. We're committed to being there for you whenever you're ready to take on the challenge. With our doors open 7 days a week, you have the freedom to choose a time that seamlessly aligns with your daily routine.
MONDAY TO FRIDAY
Morning Sessions: 6:00 AM, 7:15 AM, 8:30 AM
Evening Sessions: 4:00 PM, 5:15 PM, 6:30 PM, 8:00 PM
SATURDAY & SUNDAY
8:00 AM - 12:00 PM (Open Gym Only)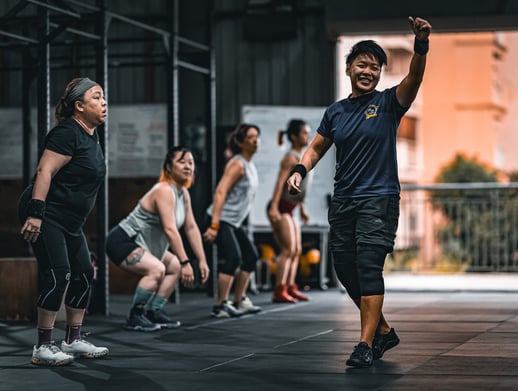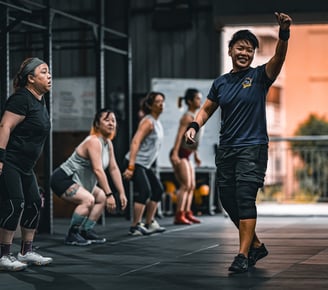 Unlimited Access for Unstoppable Progress
Invest in your fitness journey with a 3-month unlimited access pass for only RM 1099. This inclusive pass gives you the opportunity to experience an array of classes, each offering different focuses and movements. With each session promising unique and incredible experiences, you're in for an exciting ride.
CrossFit Pahlawan invites you to join our community of driven individuals. With CAP, you're not just participating in a workout – you're embarking on a transformative adventure. Let's make every session count.
Ready to embrace your potential with CrossFit Affiliate Programming? Sign up now, create your account, and proceed to checkout. By downloading our app, you can easily book your classes and prepare for a transformational journey.