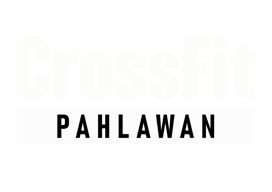 CrossFit Pahlawan and DCL Pahlawan: Fun CPR & AED Training!
Yesterday, CrossFit Pahlawan and DCL Pahlawan Team had a blast trading barbells for CPR and AED training. Discover how we mastered life-saving skills with a dose of fun and laughter, all while tightening our fitness family bonds. Ready for a fun-filled read? Let's dive in!
NEWS AND UPDATES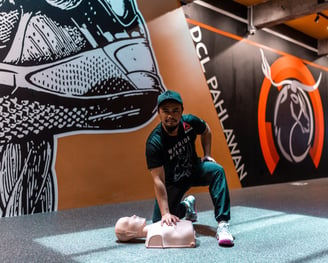 On the 12th of September, something extraordinary happened at DCL Pahlawan Kota Kemuning. No, it wasn't a new PR in deadlifts or an epic WOD showdown. It was the day when CrossFit Pahlawan and DCL Pahlawan Team decided to ditch the dumbbells and kettlebells for a few hours to embark on an unexpected journey - a Basic Life Support CPR and AED Course!
Now, let's get one thing straight
this wasn't your average Tuesday at the box. It was an initiative spearheaded by my partner, David, who decided that we all needed to brush up on our life-saving skills. After all, what's the use of having biceps of steel (not me) if you can't lend a helping hand when it's needed most?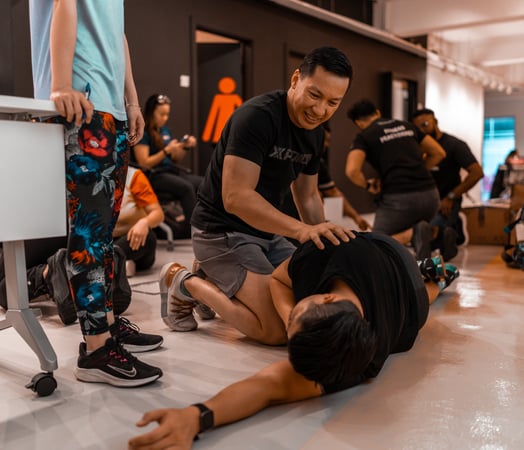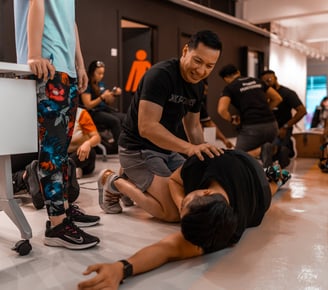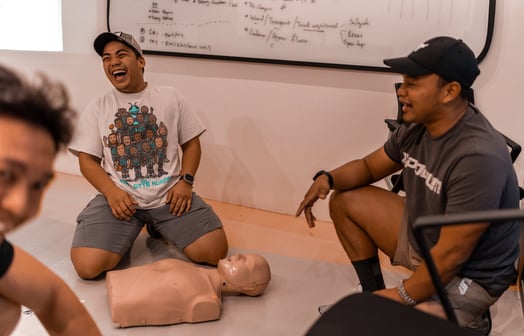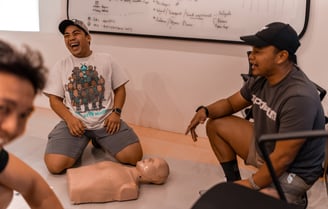 most of us had a brush with CPR and AED was a whopping three years ago (don't worry, we're still alive and kicking). So, as you can imagine, there was a hint of nervous laughter in the air as we walked into the DCL Office. But my surprise came in the form of Simran Latif, our course educator from Fit Innovation Malaysia, or FITM for short.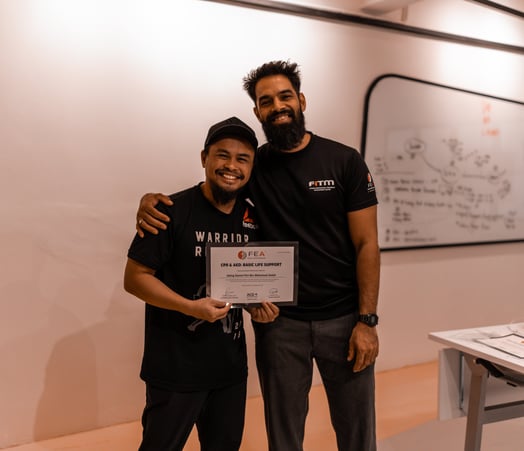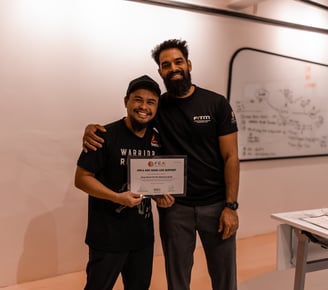 you might be wondering why Simran's name brought smiles to my face. Well, it turns out that Simran is not just a fitness pro but also an old friend from the industry. We go way back to our bootcamp program days, roughly 13 years ago! In fact, he's not only into teaching CPR but also into organizing epic fitness events like Viper Challenge. It's safe to say we were in good hands.
The course itself was a breeze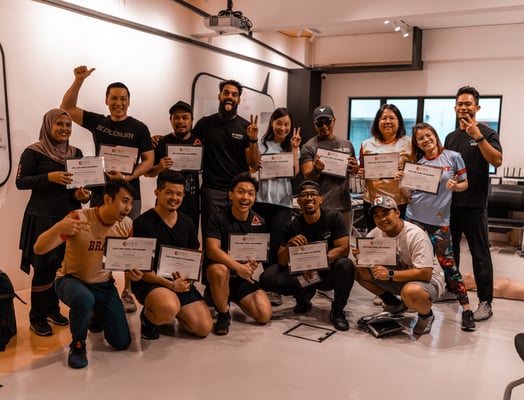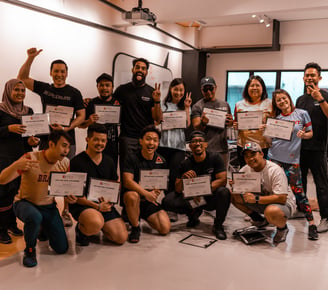 it only took about three hours, including a cheeky little test at the end. There were 16 of us in the mix, and guess what? We all passed with flying colors! We couldn't help but feel a tad relieved, but let's be honest, we hope we never have to put this newfound knowledge to use in real life.
But here's the surprise twist
the course wasn't just about compressions and defibrillators. It was an unexpected bonding experience. We laughed, we learned, and we grew closer as a team. It was like a mini CrossFit family reunion, complete with adrenaline-pumping stories and hearty laughs.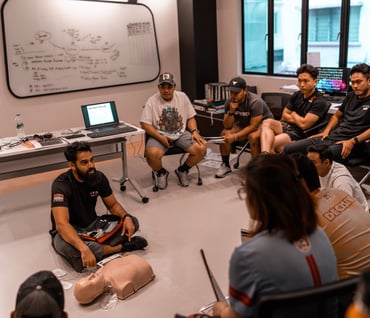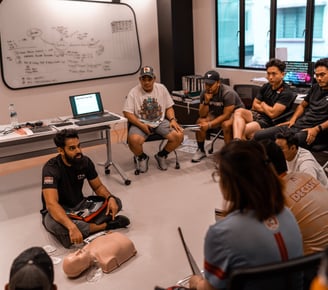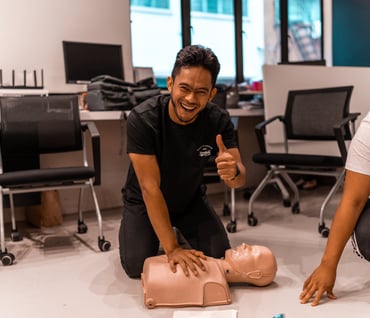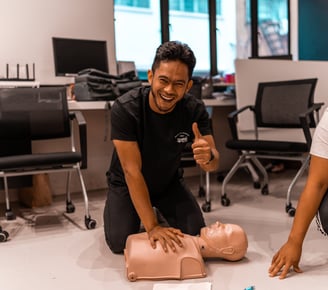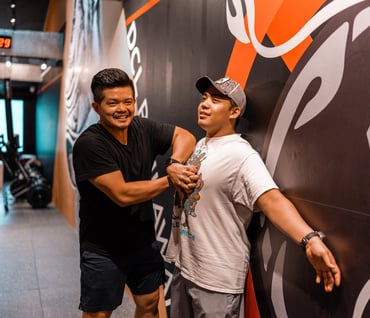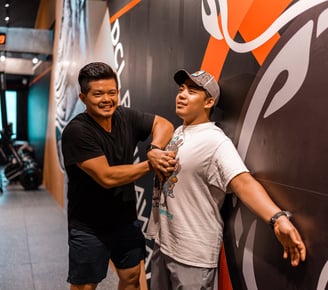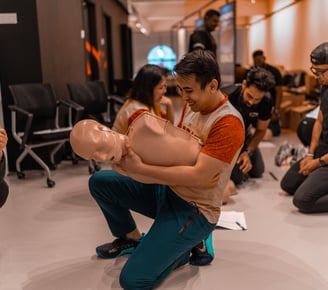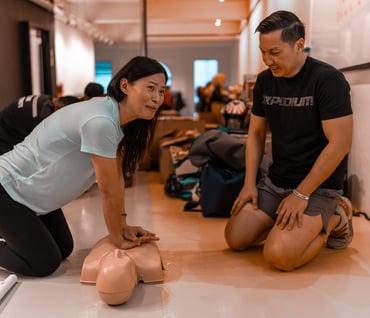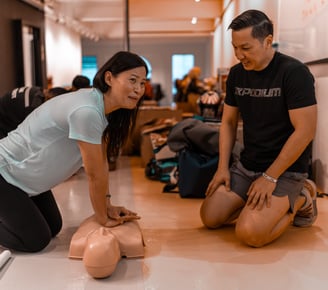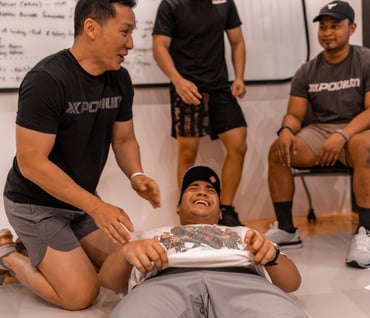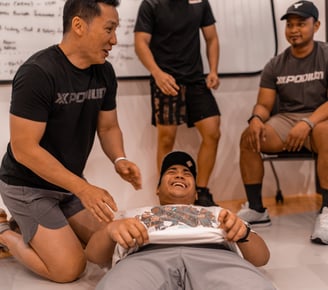 So, there you have it, folks!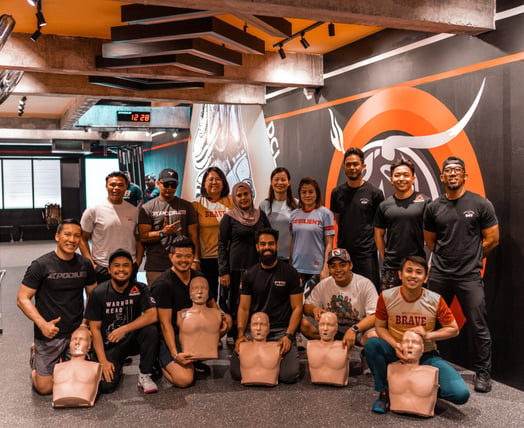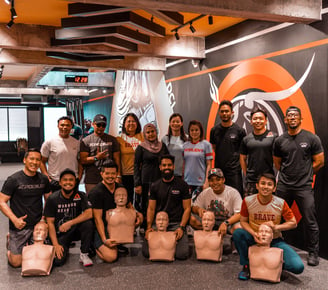 Our little detour from deadlifts and burpees turned out to be quite the adventure. We might not be pro paramedics, but we're now equipped with the basics to handle unforeseen emergencies. Until then, we'll keep having fun and tightening our brotherhood relationships, both in and out of the box. Cheers to a fit and prepared future!
Coach Dann
Head Coach,
CrossFit Pahlawan
ARE YOU READY FOR CHANGES?